Experienced Attorney Who Cares About People
Achieving the Best Possible Outcomes for Clients and Their Families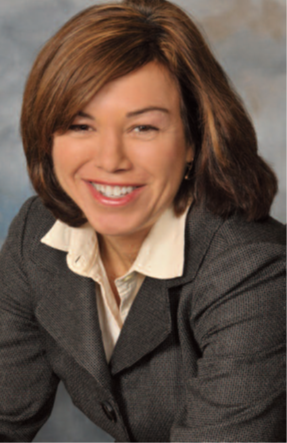 Maureen Farrell cares deeply about her clients and works diligently to help them achieve the best possible outcomes for themselves and their families. This is part of her life-long focus on helping people.
Maureen's interest in law began with a series of various, unique career choices. Maureen met Stanley H. Kaplan, a scholastic test prep pioneer, one evening while working at a restaurant during college. After discussing her desire to teach and her interest in standardized testing, he suggested that she interview at Stanley H. Kaplan Educational Center.
Thereafter, Maureen spent several years teaching students how to take standardized tests and enabled the students to make remarkable strides. Her students not only acquired the skills necessary to tackle these tests, but gained confidence in Maureen's supportive, friendly environment. Many went on to pursue careers in law, attending highly competitive law schools.
Maureen later used her teaching skills to work as a consultant after obtaining her Master's degree in education with a focus in the organizational development area. Through her life experience, teaching, and completion of her Master's degree at Temple, Maureen learned the numerous facets of how to manage people and situations and what drives people to work to their potential. These acquired skills developed Maureen's ability to effectively communicate with people across the spectrum of economic means, gender, and race. Maureen became an avid marathon runner who now brings discipline, drive, and focus that is required to train to her practice.
Today, Maureen possesses the professional, personal, and practical skills necessary for her legal practice with focused areas in Elder law, Estate planning and Business planning. As a homeowner with a daughter in public high school, Maureen can relate to many of the issues families face today in this complex world.
Maureen works diligently with you to explain the legal process behind giving away your valuables and assures that you understand the process. Giving away a life's worth of possessions and wealth in just one document is not easy; neither is discussing your child's future, whether picking a guardian, setting up 529 plans, or determining other important planning goals. Maureen counsels businesses on structure, formation, employees, and contracts, and in each situation Maureen considers both the personal components and the legal components on how to best reach the ultimate decisions. Her friendly, professional manner encourages communication at your first meeting. Although difficult to communicate with a new attorney, it is necessary to avoid future complications, expenses and problems.
Whether assisting with your business strategy, formulating a plan for a will or a power of attorney, or discussing your concerns as you age, Maureen understands that every situation is unique and that there is no one size fits all rule. Maureen is consistently aware of the law's changing nature and puts forth her strongest effort to inform you of these changes. Maureen says, 'No matter how complex or simple your matter is, every client is treated the same, and every client is important to us."
Professional Credentials
Former Chair of the Solo, Small, Mid-Size Practice Management Committee – Philadelphia Bar Association
Appointed to the Human Resources/Strategic Planning Committee  – Philadelphia Bar Association
Probate and Trust Law Section's Representative to the Board of Governors, Philadelphia Bar Association
Elected Member of the Board of Governors – Philadelphia Bar Association
Former Vice President of The Brehon (Irish) Law Society
Member, Philadelphia Trial Lawyer's Association
Member of the Probate and Trust, Family Law Section Philadelphia Bar Association
Master of Education, Temple University
Bachelor of Arts, Villanova University
Community Connections
Maureen Farrell with the fifth grade kids from St. Mary's Interparochial School discussing the importance of exercise.